Hi, my name is Allen Elliott and I'd like to share my "Adonis Lifestyle" Story with you. While stumbling upon the Adonis Index website over four years ago, I could've never imagined the incredible amount of success and personal satisfaction this system has provided for myself and my fitness endeavors.
As an ex-athlete, I'd hear the horror stories' of guys who started off in great shape only to be de-railed later in life & never recovering.  Now that training for performance was no longer a goal or requirement, I was desperately looking for direction.  I found the Adonis Index Systems to be straightforward and applicable to anyone desiring to improve their overall "Look" as opposed to specific performance training.
A.I.  helped me go from "Fit Guy" to "Fitness Cover Model"
After completing the First Week of Workouts, I took the plunge and never looked back.  Training exclusively with Adonis Index Systems, I have competed and placed with top honors in Natural Bodybuilding/ Men's Physique Fitness Competitions, graced the runway in several prominent fashion shows, and have published work as a fitness model. Following the Adonis Lifestyle has given me unstoppable confidence to pursue my fitness goals with a relentless tenacity.
Attaining the Golden Ratio: The Journey Ahead
Many ask, "What do I do once I achieve my 'Golden' AI measurements?" This is a major milestone in your journey, capture your physique with some great photos and use it as a point of reference or "True North" for your physique goals.
For me personally, attaining the Golden Ratio allowed me to view my "physique as a business" and similar to competing, fitness modeling transformed my training efforts into goals beyond the gym.
Adonis Index Legacy Workouts that helped me get to where I am today:
As the Editor-In Chief of the Adonis Index Blog, you can read my articles related to stage advice, contest prep, and many other topics every month (read the past articles here).  Not only that, I'm also an Adonis/Venus Index Transformation Coach,  working to provide guided solutions for people who sincerely strive to meet their fitness goals.
Tips for Getting Started…
 1. Consistency: Proper Habits Take Time to Develop
At some time in your life, you may have worked out, ate properly, and done cardio.  However, the combination of all three habits over a 12 or 20 week period of time are the ingredients needed for a successful transformation.
2. Utilize Resources: Discover which Tools Help Keep You on Track
Within the AI community there are several tools at your disposal to ensure your success. The new AI Contest Tracking software allows you to input your measurements and upload progress photos to help measure and track changes during your transformation.
Chat with others in the forum; remember you're in this transformation FOR yourself not BY yourself. Lastly, stay focused and tune-in regularly to the website.  Read blog posts and  listen to podcasts of others who've already completed a successful transformation.
3. Harness the Fear:  Build Mental Courage
A famous quote by Mark Twain says, "Courage is resistance to fear, mastery of fear, not absence of fear."  And I think he's right on the money. It's ok to have fear, as long as it doesn't hinder or stop your progress.  For some, fear is actually a motivator.
You may have told your friends and family you were starting the Adonis Index workout system and now you're accountable and afraid to let them down.  For others, quitting is not an option and the fear and desperation of wanting to change actually motivates you to train harder.
If the any of the tips mentioned above apply to you then you have what it takes to live the Adonis Lifestyle.
Get in Touch with Me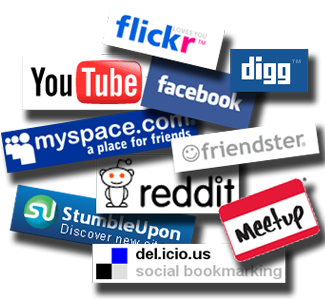 All my social media networks are located in one place, so just pick the one you like here – itsmyurls.com/allenelliottfit.
I also like to mix it up in the Adonis Index Community, feel free to reach out to me here as well, Adonis Index Community – AllenElliottFIT.
If you want to hear more from me, you can also listen to the interview I did with John Barban here:
Podcast: Play in new window | Download